Chantilly, Virginia's Premier Automotive Service Center For Volkswagen
The Volkswagen brand is one of the world's most loved and trusted around the world. The company has created a brand that is both affordable and technologically advanced, yet simple to operate. While the brand is certainly known for its reliability, with the amount of technology within a Volkswagen, they are bound to have issues over time unless a professional repair service properly maintains them.
At My Dad's Automotive, we understand the importance of keeping your Volkswagen's performance at its best over its lifetime, and the only way to accomplish this is with first-rate service. Without it, even a well-engineered car like a Volkswagen will have problems.
Service You Can Count On
When you select My Dad's Automotive as the service center for your Volkswagen, you are getting:
One of the best trained & most experienced staffs in Virginia
ASE certified and master certified technicians
Only the best quality parts for replacement on your Volkswagen
Value and time over big dealership services
Service and repairs that are guaranteed
A Full Range of Services
We offer a full range of services at My Dad's Automotive for your Volkswagen. Here are a few of the different service solutions and repairs we provide:
Turbo inspection and repair
Airbag system inspection
Seat Belt Inspections
Suspension check and repair
Coolant system service
Oil and oil filter change
Fluid level checks and top-offs
Electrical system inspections
Full diagnostic testing for your Volkswagen
Fuel system checks and repair
Tire rotations
Air conditioning service
Engine and transmission repair
Headlight and other lighting systems checks
Brake checks and repair
Emission system inspections and overhauls
Battery and Alternator checks and replacement
Many more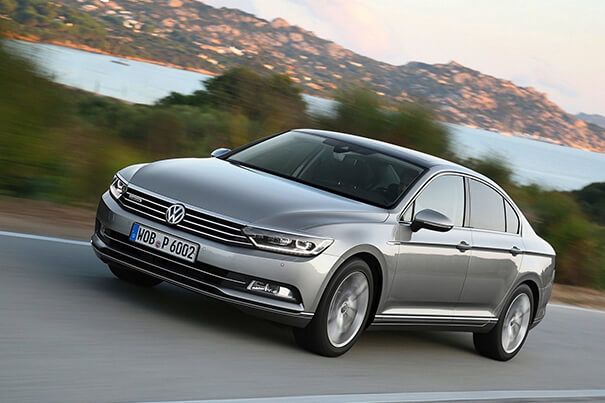 Modern Diagnostics
We understand that diagnosing and repairing a Volkswagen takes the most modern equipment. That is why we invest not only in our staff's training but also in the best and most modern equipment in our shop. Our investment makes sure that your vehicle receives the best service anyone can provide at a value your bank account will appreciate.
Located in Chantilly, we're proud to be the go-to VW experts for drivers throughout surrounding areas like:
Make an appointment to have your Volkswagen serviced at our shop today and we'll keep your Volkswagen performing for years to come.