Chantilly's Go To Repair Shop for Mercedes Drivers
The Mercedes brand is considered around the globe to produce world-class automobiles. Known for pushing the limits of new technology with each new design, Mercedes has stood the test of time as one of the most innovative vehicle brands that consider customers want performance, class, and comfort in their cars.
With this push to always improve and outperform other brands, Mercedes vehicles require service that stands up to the brand's standards. Making sure your Mercedes is kept in the best possible condition is what we accomplish every day at My Dad's Automotive.
Why You Can Count on My Dad's Automotive
All of our Technicians are either ASE or ASE Master Certified
We Add More Value Than Dealerships
We Only Use the Latest Diagnostic Equipment:
We Perform High-Quality Guaranteed Service
Only High-Quality Replacement Parts Are Used
All of our technicians are trained to complete any service or repair your Mercedes needs. At My Dad's Automotive, you don't pay extra for a dealership name. With our technicians being trained as well or even better than dealership mechanics, we offer fantastic service at a value to you. We invest in and use the most cutting edge technology in the market to determine what is wrong with your Mercedes and to properly correct any issues you may have.
Services Performed
Mercedes vehicle's service schedule is based on the manufacturer's recommendations to keep your car performing in top condition. The service is divided into what is called Service A and Service B, which alternates with each visit of 10,000 miles. Each service package included for your Mercedes at My Dad's Automotive includes one or more of the following:
Synthetic Motor Oil Replacement
Replacement of the Oil Filter
A Check for All Fluid levels and Correction of Any Low Fluids
Tire inflation Check and Inflation if Necessary
Cabin dust/combination filter replacement
Brake Component inspection and a Brake Fluid Change
Reset maintenance counter
Tire Rotation
Assessment of The Suspension System
Diagnostic Testing
Tightening of Bolts (Specific Milestones)
A/C Inspection
Cooling System Check
And More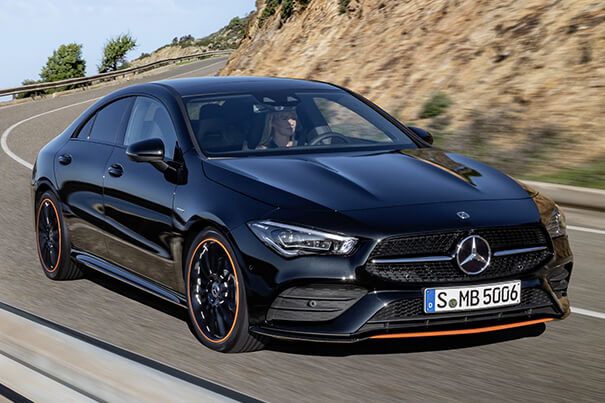 If your Mercedes is due for service, bring it to us at My Dad's Automotive. Our technicians will make sure your vehicle is maintained with the best possible care at the right price.
Call or Visit Our Shop Today
Located in Chantilly, My Dad's Automotive is proud to be the go-to Mercedes shop for drivers from throughout surrounding areas including:
Please call or visit our shop today to learn more or to schedule your car's next service appointment with one of our technicians.