High Rated BMW Repair & Service Shop In Chantilly, VA
When you hear the name BMW, it conjures the image of German engineers painstakingly making sure every detail of a vehicle is created with the best quality in mind. Getting its start in 1916, BMW has created a brand that is all about quality and performance. As with all highly engineered vehicles, the BMW requires effective and scheduled maintenance to keep its performance at a high level.
At My Dad's Automotive, keeping cars in top running condition is why we are in business. You can take your BMW to an overpriced dealership, or you can bring it to our team of skilled technicians for the best care in the area.
Service You Can Trust
At My Dad's Automotive, our ASE certified and master certified technicians have what it takes to take on any challenge your BMW can throw at them. What does ASE certified mean?
Each certification requires that the technician shows competency by being tested on numerous exams.
Each technician must also meet a set number of years of quality mechanical & electrical service to be eligible for ASE certification.
Only the best and most experienced technicians reach ASE master certification. At Dad's Automotive, we have both certified and master certified techs.
ASE certification means you can trust us to have the expertise to keep your BMW on the road for many years to come.
Expert Servicing & Repair
At Dad's Automotive we are trained to perform all required scheduled servicing on your BMW, saving you money over the high cost of a dealership service center. BMW scheduled maintenance is designed depending on your BMW's year model. For each, different maintenance actions take place at various mileage milestones. All BMWs follow a scheduled maintenance program that includes:
BMW Oil Service: Includes oil and filter change
Safety Service: The BMW safety servicer includes checks of essential components such as brakes, belts, and hoses, all lighting including indicator lights, suspension inspection, windshield wiper, horn, and tire pressure check.
Fluid Checks and Fill: All fluids levels checked and topped off along with a leak check.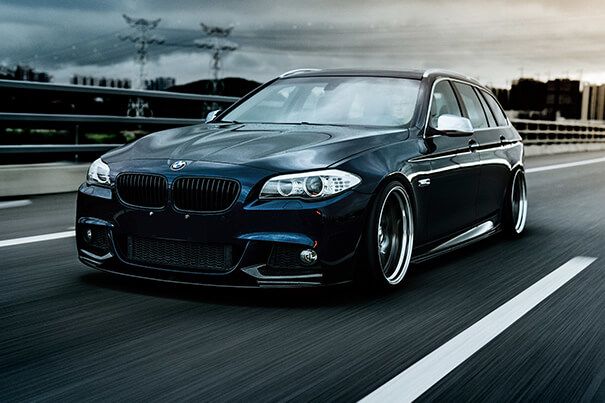 Outside of normal servicing, your BMW may require repairs. These repairs are easier to complete and can be less costly when found during inspections. Let us create a maintenance plan for your BMW to save you money and give your BMW the long lifespan it was designed for.
Schedule an Appointment Today!
Located in Chantilly, My Dad's Automotive is also the go-to BMW shop for drivers in surrounding cities including:
Please call or visit our shop today to make an appointment for your car or with any questions for our BMW service experts.